Noreen Albulario Appointed Director of Nursing for Miramont Pointe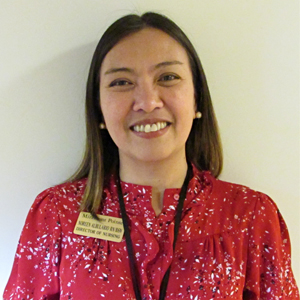 CLACKAMAS, Ore. (June 4, 2018) – Miramont Pointe, a premier senior living community, announced the appointment of Noreen Albulario as director of nursing, effective immediately. The appointment was announced by Julie Taylor, executive director at Miramont Pointe. As director of nursing of Miramont Pointe, Albulario plays a key role in the management and coordination of health and supportive services provided to residents.
"We are thrilled to welcome Noreen to our team. I was quite impressed by her experience, values and ethics, and successful track record," said Taylor.
Albulario brings 10 years of experience in senior living and health care to her new position. Albulario worked in New Zealand as a unit manager in a long-term care and dementia unit. Albulario then transferred to the hospice and palliative care nursing unit with Hibiscus Hospice in New Zealand as an inpatient registered nurse. Most recently Albulario worked as a floor nurse, unit manager, quality improvement coordinator nurse, and minimum data set coordinator at Valley Health & Rehabilitation in Billings, MT.
Albulario has a Bachelor's Degree in Nursing.
---